Witness the Future of Tree Care
See the SENNEBOGEN 718 in action
The Future of SAFETY and PRODUCTIVITY in tree care.
Customer Success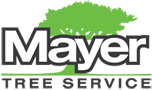 "This has been a game changer with just how many trees the SENNEBOGEN takes down, pre-cuts and stacks safely and efficiently. With everything laid out just so, the Albach can come in behind and process them in a fraction of the time."
He estimates the two pieces together outpace his local competition by a 10:1 clip, "but it's probably actually greater than that, because there is no operator fatigue. With the purpose-built equipment, you're just not beating up on your people." Read More…
– Dan Mayer, President of Mayer Tree Service, Inc., Essex, MA
Purpose-built from the ground up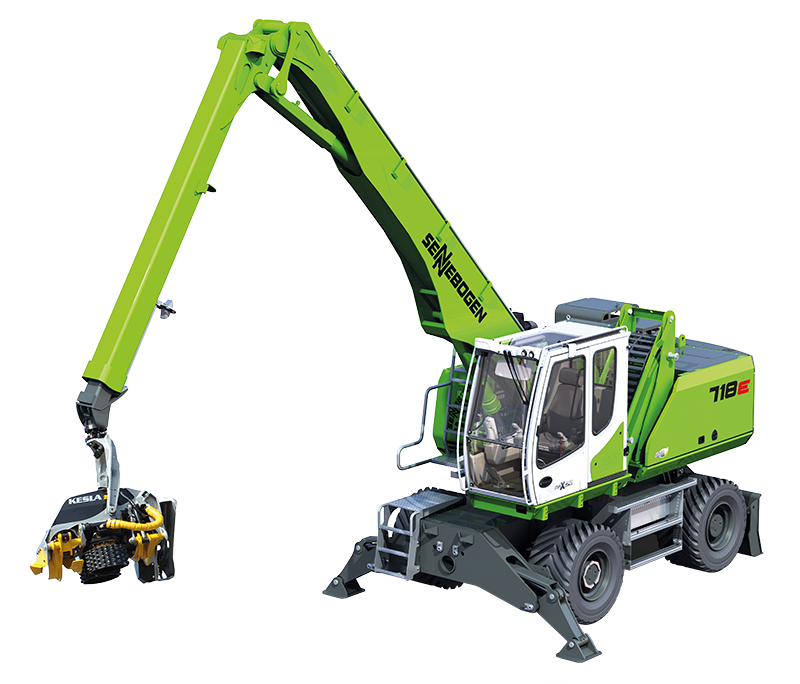 Custom-engineered tree care handler
Enhanced safety

Maximum versatility

Integrated production

North American Parts & Service Network
Training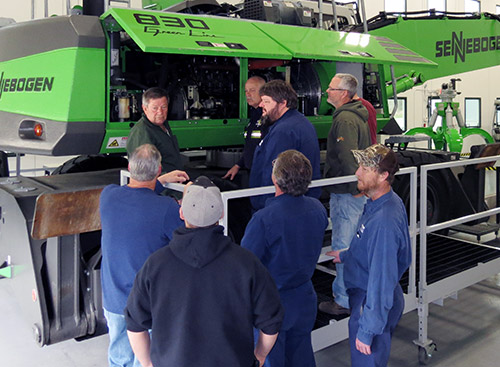 Check out the SENNEBOGEN Training Center, a dedicated facility with fully equipped classrooms and demonstration areas.
With courses for the service technicians, parts supply staff and machine operators, the Center is open to the staff of all SENNEBOGEN distributors and customers at no charge.