About SENNEBOGEN
SENNEBOGEN GmbH is widely recognized as the global quality leader in crane technology and material handling.
Founded by Erich Sennebogen Sr. in 1952, the firm has remained family-owned and committed to its vision of "Strength Through Innovation."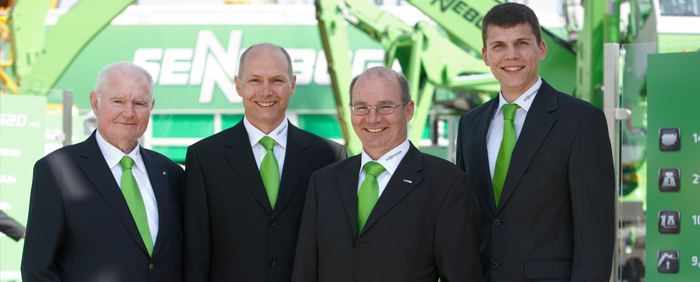 Supported by more than 1,100 employees internationally, our engineering and manufacturing facilities in Germany and Hungary represent a truly unique approach to responsive service on a worldwide scale.
SENNEBOGEN LLC has been meeting the needs of customers in the Americas since the turn of the new millennium. Our growing coast-to-coast network of factory-trained distributors sets the industry standard for outstanding field service. Our 100,000 sq. ft. (9300 m2) North America headquarters near Charlotte (Stanley), NC represents SENNEBOGEN's dedication to customer satisfaction with complete parts, service and application support.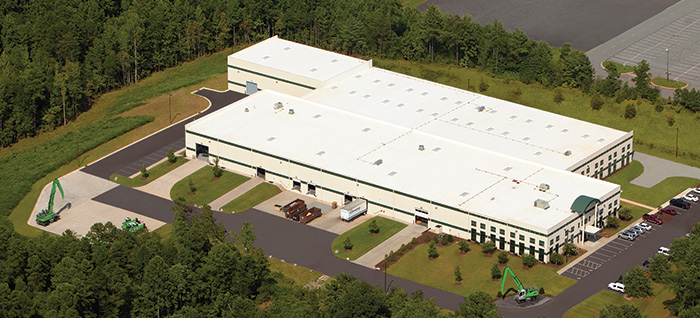 Purpose-built efficiency and lifelong support have made SENNEBOGEN the preferred solution for:
…throughout the United States and Canada, Mexico and South America. From the 44,000 lbs. (24,000 kg) model 818 M to the 750,000 lbs. (300,000 kg) model 880 EQ, every SENNEBOGEN material handler is known for these shared values:
The distinctive green machines in the SENNEBOGEN product line-up are today's most complete line of material handlers. Engineered with a high degree of commonality across all models and sizes, our flexible design concept allows us to configure and equip each machine to match the specific needs of every customer.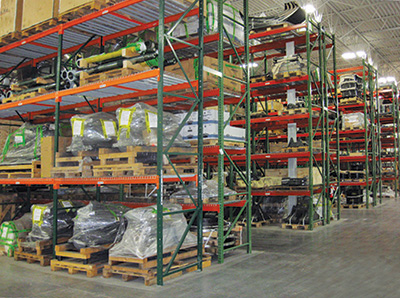 SENNEBOGEN's U.S. warehouse stocks a complete service and repair parts inventory for the full range of green line material handlers, from common wear parts to complete engines and booms.