Construction Lift Equipment For Demolition and Construction Applications
Demolition work demands the ultimate in durability, safety and versatility.
SENNEBOGEN construction lift equipment is fitted with a wide range of optional booms and attachments to take on the work of multiple machines with one compact footprint. Minimal electronics and maximum cooling efficiency are ideal for the challenging environment of a demolition site.
Operators appreciate the fine control of SENNBOGEN hydraulics to perform precisely, quickly and powerfully.
Whether you are building or tearing down, SENNEBOGEN application specialists, engineering support and flexible manufacturing will help you go to work with the specialized system you need.
Compact, transportable loaders for onsite processing equipment
Efficient, mobile debris handling to consolidate piles and load trucks
Magnets and mag-grab attachments quickly recover rebar and metals from debris
Specialized safety cabs and long-reach configurations available
See the new 830 R-HDD machine purpose-built for demolition shears, hammers, grabs and hooks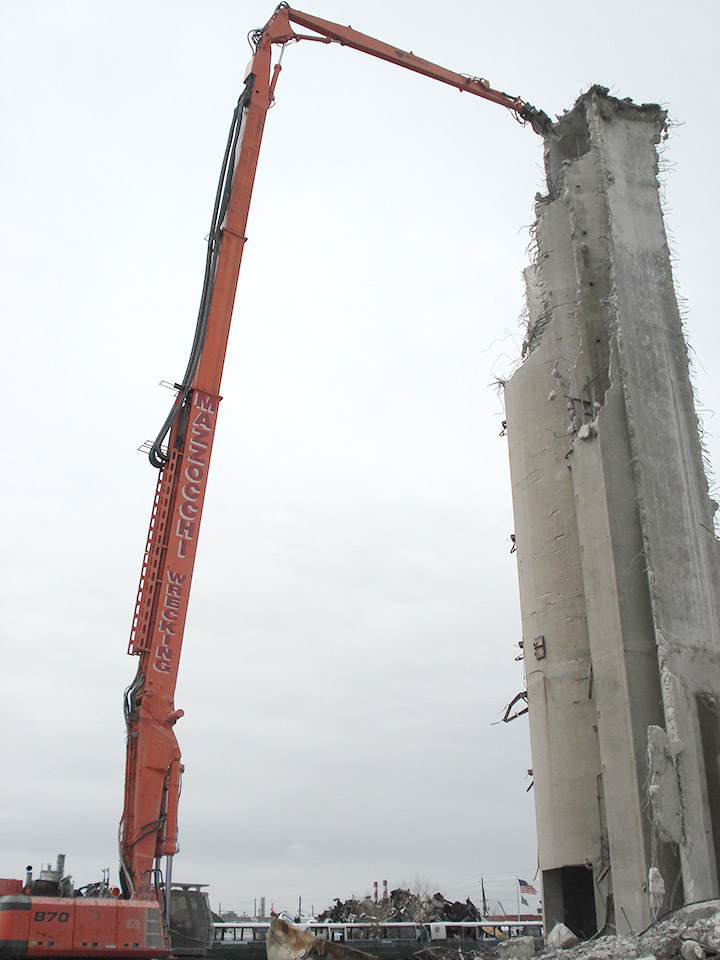 Equipped with a 182' (55.4 m) boom & stick, the SENNEBOGEN 870 R-HD provides the stability for their demolition operations.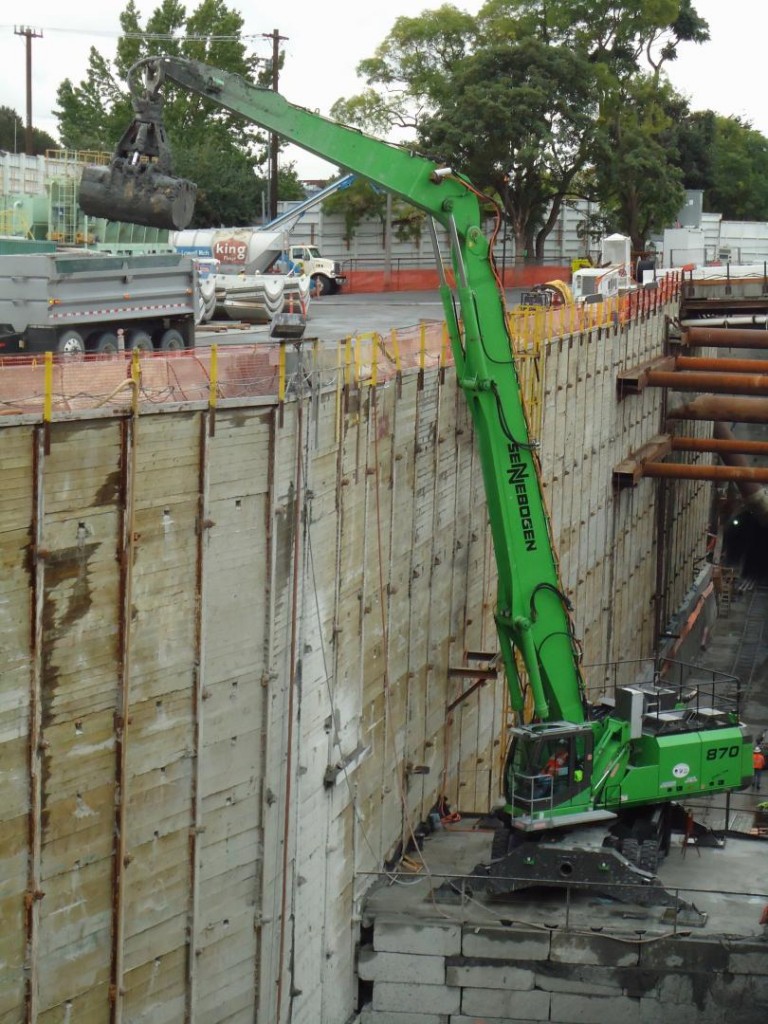 SENNEBOGEN construction lift equipment completes high-lift cycles quickly and cleanly helping this tunneling project to meet strict environmental requirements while keeping pace with production schedules.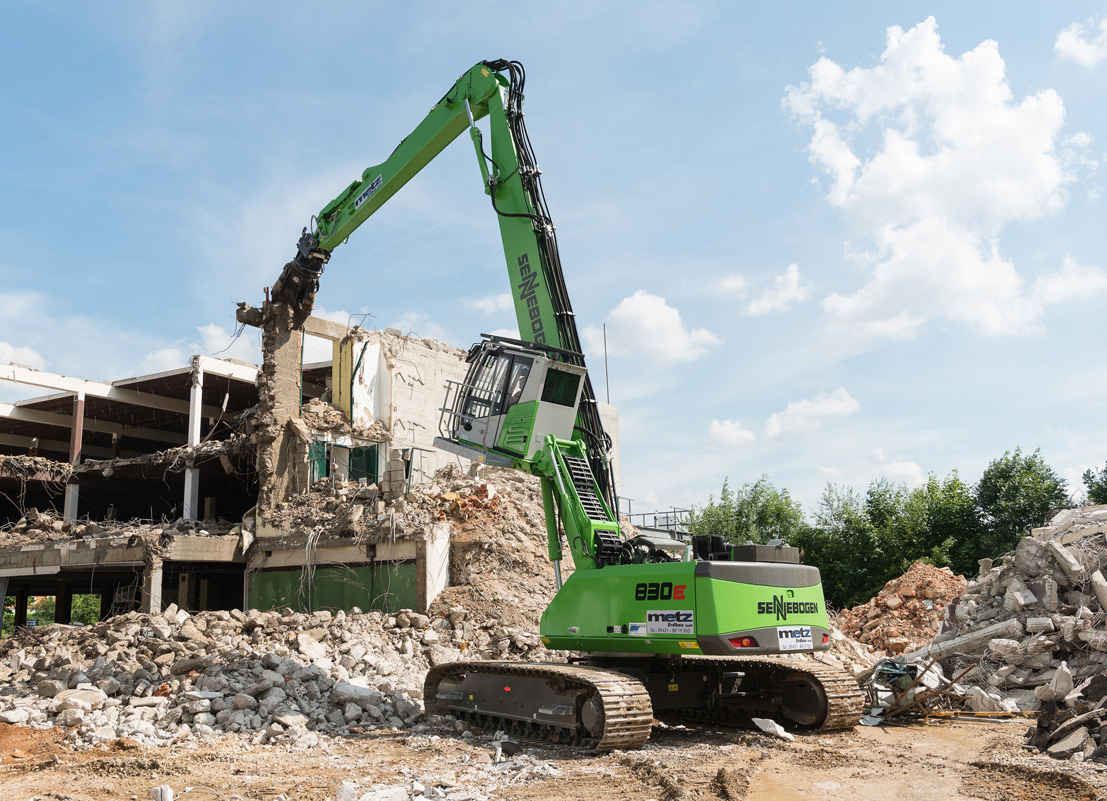 The SENNEBOGEN 830 E demolishing the old furniture store in record time after it stood empty for 10 years.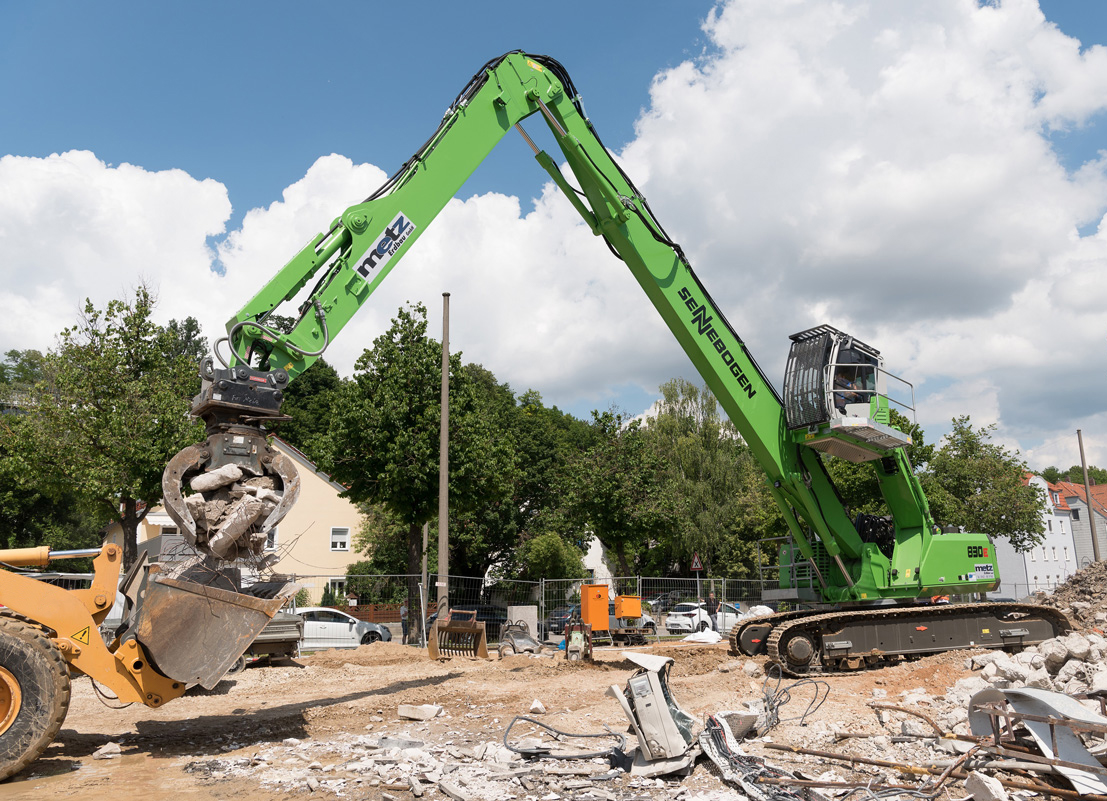 Equipped with a demolition grab, bucket or shears, the flexibility of the demolition handler 830 from SENNEBOGEN's E Series is impressive.