Material Handlers Purpose-Built For Demolition And Construction
Building up or tearing down, C&D projects demand the ultimate in safety, durability,  and versatility.
Construction projects
Purpose-built engineering achieves high lift capacity with low energy costs. SENNEBOGEN's famous hydraulic controls provide fast, smooth handling for operators to maximize loading cycles with confidence.
Demolition projects
Long reach and powerful hydraulics provide responsive control of shears, hammers, grabs, and hooks for precise teardowns. SENNEBOGEN R-HDD models feature robust hydraulics for heavy-duty attachments and specialized safety cabs to protect operators.
Site clean-up and processing
Compact, transportable material handlers allow efficient, mobile debris handling to consolidate piles, load trucks, and feed onsite processing equipment. Magnets and mag-grab attachments recover rebar and metals to generate new recycling revenues.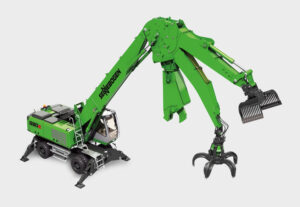 The versatile 830 R-HDD is the standalone solution for one-stop demolition projects, from tear-down to sorting & loading to clean-up.
The towering 870 R-HDD is built to safely tear down buildings up to 10 stories tall.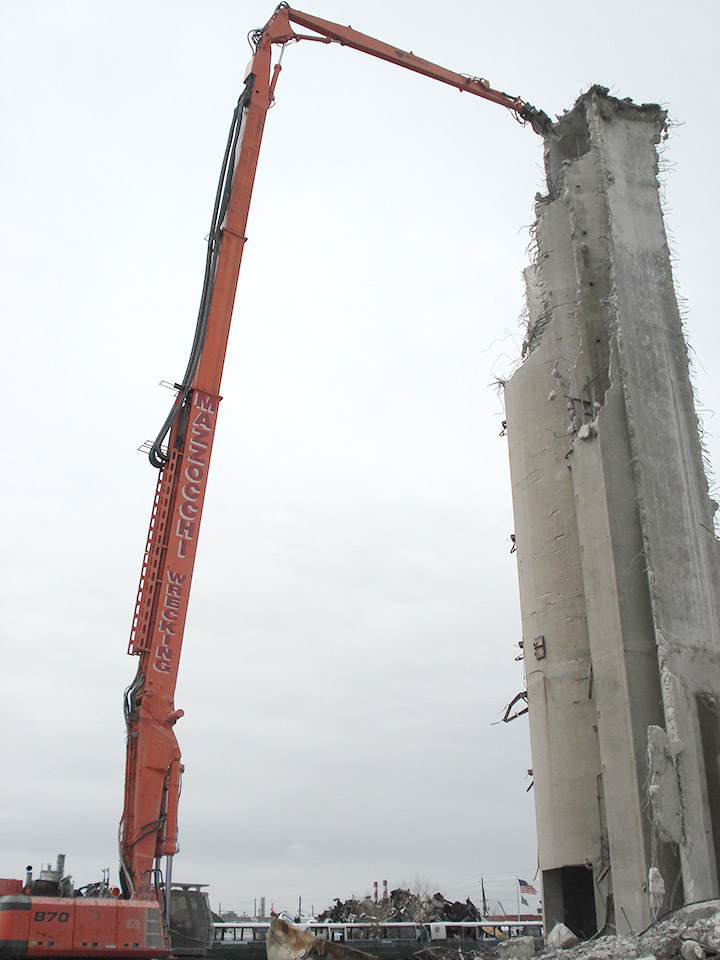 Equipped with a 182' (55.4 m) boom & stick, this SENNEBOGEN 870 R-HD provides the stability for high-reach demolition operations.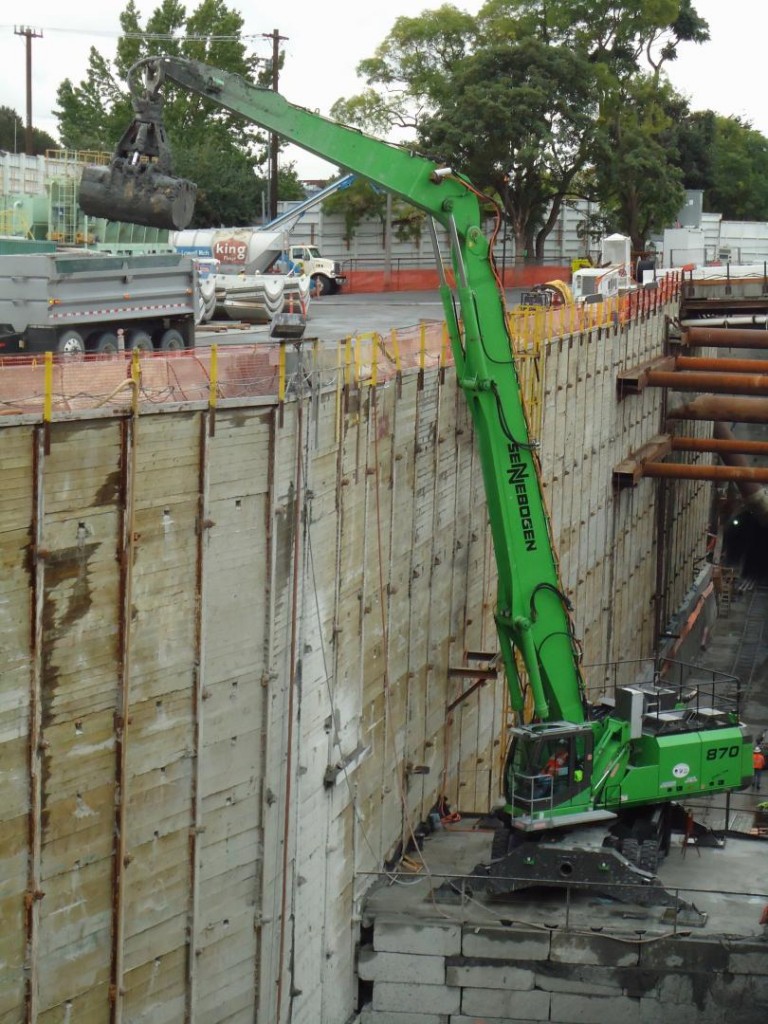 This SENNEBOGEN construction lift machine completes high-lift cycles quickly and cleanly, helping this tunneling project to meet strict environmental requirements while keeping pace with production schedules.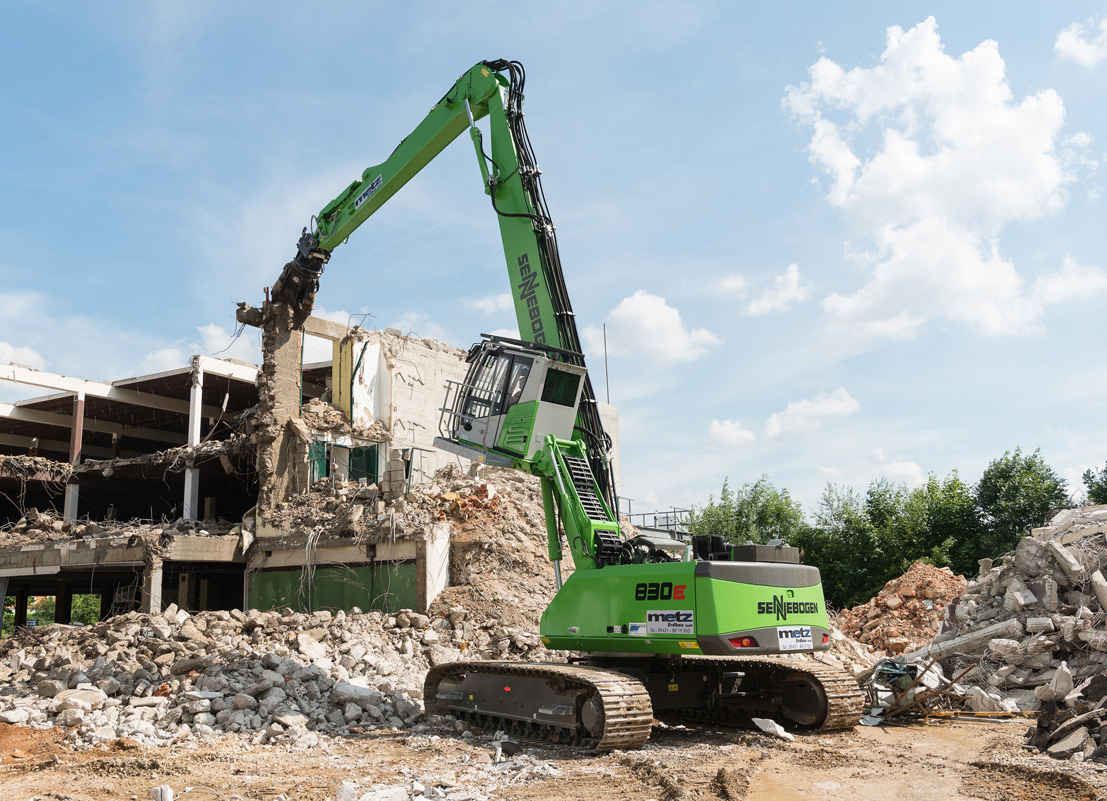 The hydraulically elevating Maxcab can tilt up to 30º so operators can maintain a comfortable working position while working at heights.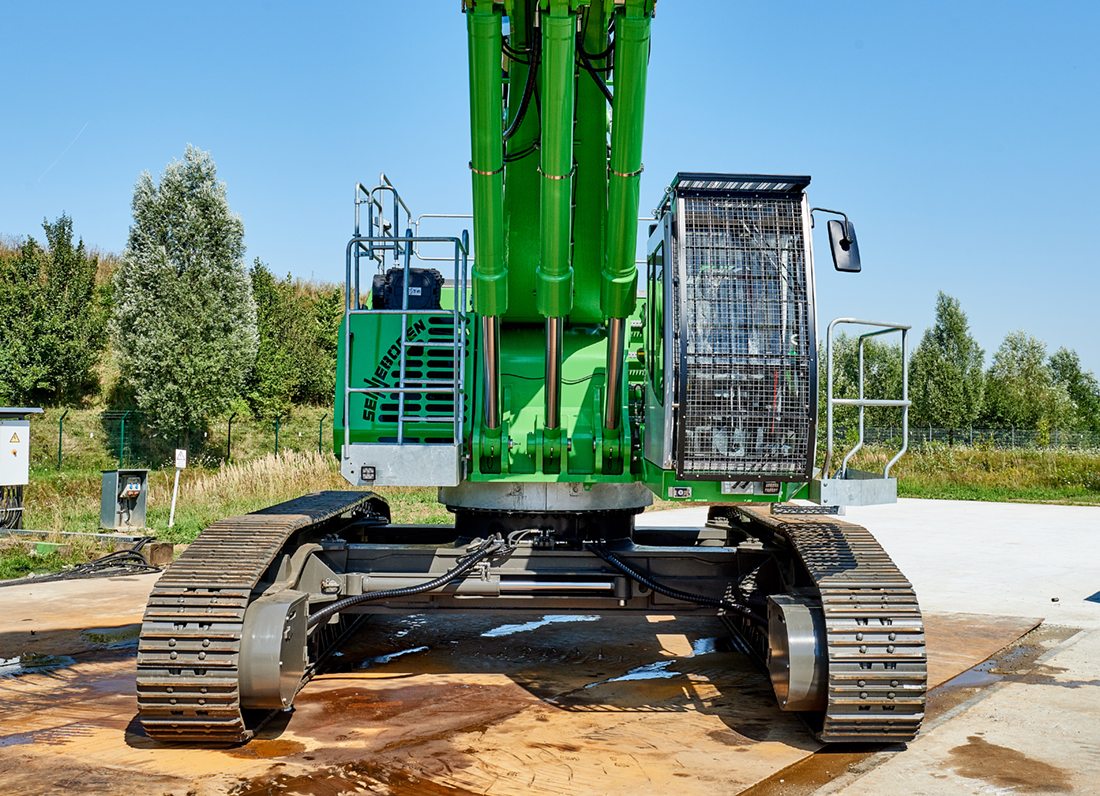 SENNEBOGEN's telescoping undercarriages hydraulically expand from the compact transport mode to its wide-stance working platform for stability and safety.