SENNEBOGEN "Purpose-built" Factory Facilities
Manufacturing at SENNEBOGEN is as unique as the machines we build.
With nearly 1,000,000 sq. ft. of production space in four facilities and employing more than 1,100 people in Germany, Hungary, USA, UAE and Asia, our factories have produced more than 45,000 machines in the past 35 years.
Flexible manufacturing
The fabrication of our own lifting booms and sticks, the construction of our interchangeable base platforms, the final assembly of our engineered hydraulic and power systems… every critical component and process is completed in-house to assure quality, efficiency and flexibility on the production line.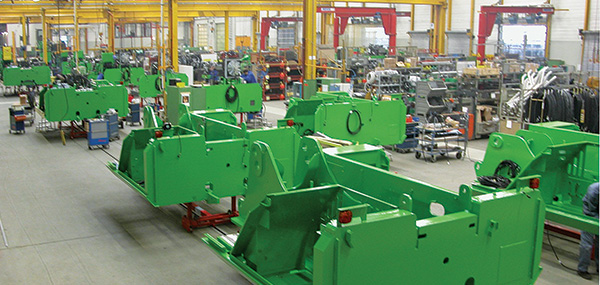 Our modular assembly process is designed to produce purpose-built machines at a cost competitive with traditional assembly lines. Common components shared by multiple models helps to streamline parts inventory requirements.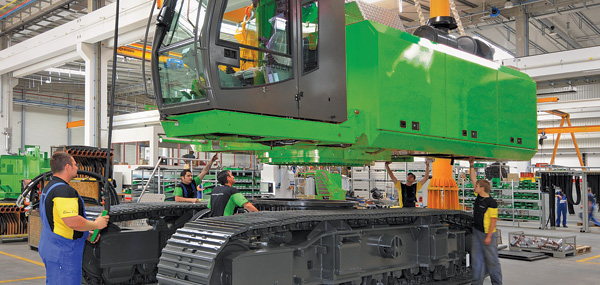 Each model in the green line is built to the same basic specifications, then mounted on the customer's choice of rubber-tired, tracked, pedestal or custom platforms.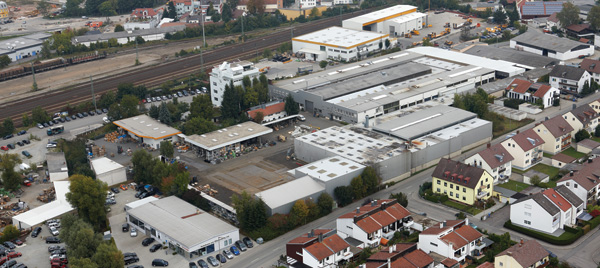 SENNEBOGEN corporate headquarters in southern Germany is focused on the assembly of base carriers and the fabrication of steel components.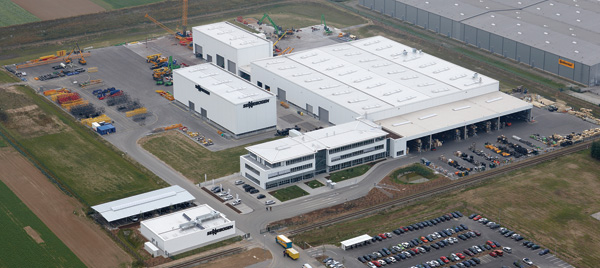 A major expansion in 2008 nearly doubled our physical plant space with a new production and research center facility on a 30 acres in Straubing, minutes from the head office location.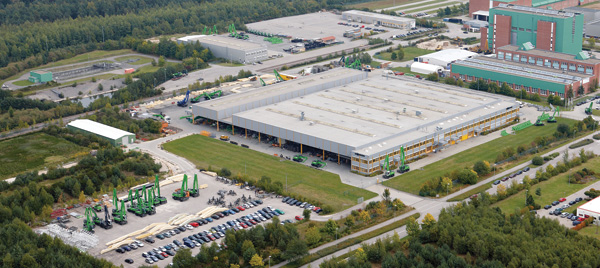 Our 270,000 sq. ft. (25,083 m²) plant in Wackersdorf, one hour north of the head office, completes final assembly of green line material handlers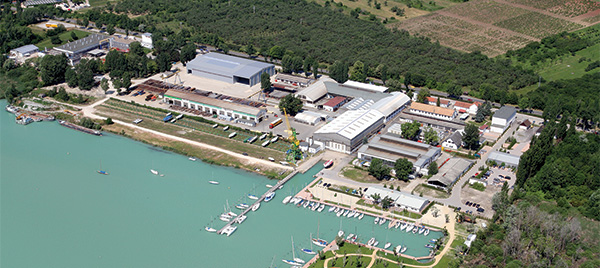 The 300 employees of our large plant in Balatonfüred, Hungary joined our group in 1996 to take on the fabricating and machining of many of the steel components in SENNEBOGEN machines.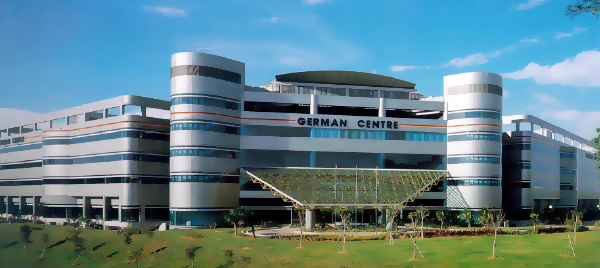 Since 2009, SENNEBOGEN has been operating in Singapore. The newly founded SENNEBOGEN Pte. Ltd. manages all sales and service activities in the Asian region.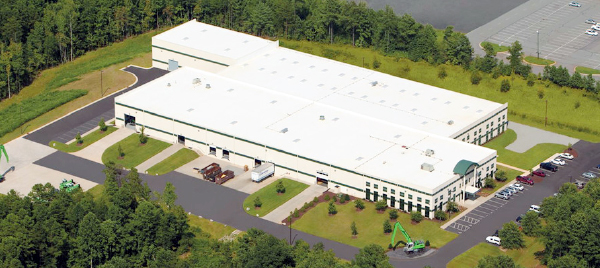 The SENNEBOGEN 1000,000 sq. ft. (9300 m²) facility in Stanley, North Carolina is built on a 33 acre (13.4 hectare site) and includes the offices, Training Center and warehouse.