Material Handlers For Scrap & Recycling Industries
Fast precise duty cycles that you can depend on, day after day.
SENNEBOGEN first made its name in the Americas by making good on that promise for scrap recyclers. From our first installation in 2000, SENNEBOGEN's reputation for productivity, dependability and aftersale support spread quickly. Within 10 years, we became the industry's top choice for purpose-built scrap handlers.
Scrap Metals Industry
Consistent, efficient loading for trucks, rail cars and barges
Responsive handling to sort, transfer and stockpile melt mixes
Run long shifts with minimal downtime to feed shredders, shears, balers & grinders
Steel Industry: Mills, Foundries, Distribution
Quickly and simply sort, transfer and stockpile melt mixes
A strong, stable platform for picking and stockpiling bar and pipe products
Versatility to sort, load, transfer and process scrap material
Drop-ball Applications
Specialized drop-ball machines built to minimize brake wear and maximize uptime
Engineered for fast cycle times under heavy loads
Proven dependability in all scrap-handling and recycling environments
Ideal for breaking castings, slag and other materials
Demolition Projects
Compact, transportable loaders for onsite processing equipment, mobile debris handling and scrap metal recovery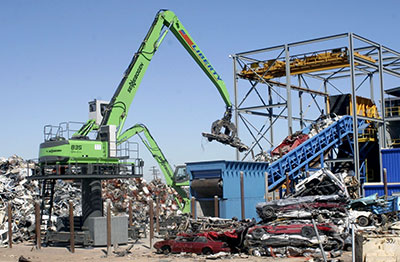 Electric-drive scrap handlers from SENNEBOGEN run on the same low-cost power supply as the heavy processing machinery they feed, achieving significant savings in fuel and service time.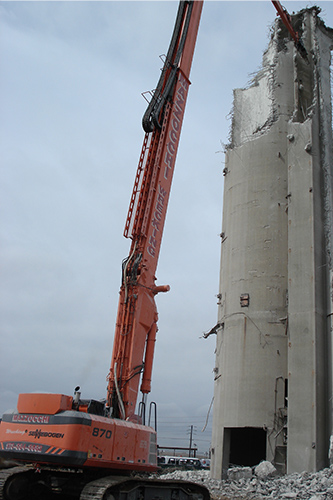 Equipped with a 182' (55.4 m) boom & stick, the SENNEBOGEN 870 R-HD provides the stability for their demolition operations.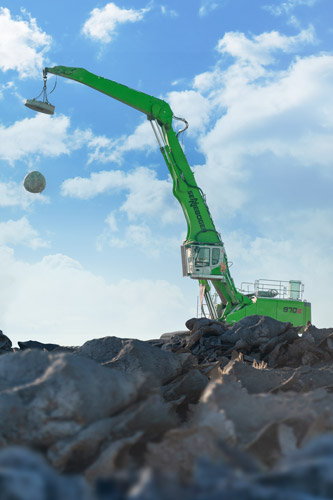 Break more material, faster. The SENNEBOGEN 870 R-HD with magnet and drop-ball is ideal for breaking castings, slag and other materials.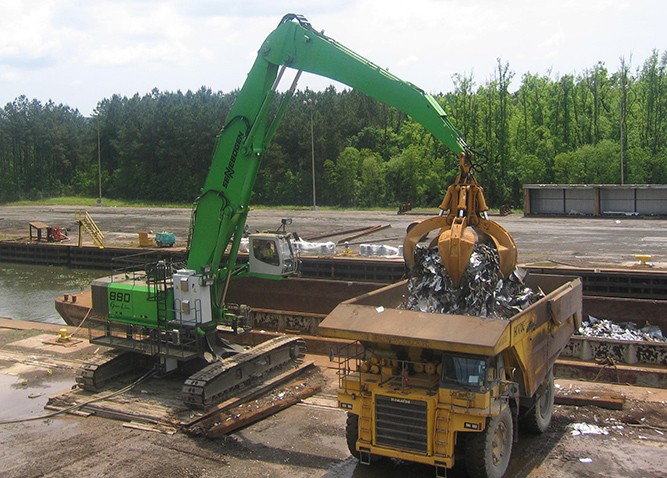 This SENNEBOGEN 880 R-HD electric drive scrap handler is moving more material with its 10 yd. 5 tine grapple than the facility's rope crane with a grapple twice its size.