Why SENNEBOGEN: Simplicity
It's this simple.     
The material handling challenges you face every day are the challenges we excel at solving. Our singular focus leads us to the simplest engineering solutions. Every SENNEBOGEN machine is built to serve the specific purpose of each customer.
A simple purpose
Our material handling equipment is designed and built with one job in mind: to lift, swing and carry loads from point to point.
Unlike earthmoving equipment that's converted into material handling, the structure, geometry, hydraulics and electrical systems for our machines are optimized to perform these tasks efficiently.
There's no energy wasted for extra digging or breakout force.
No heavy counterbalances added to stabilize high lifts.
No computers or complex electronics required.
Simply better
Our simple design pays off for you in several ways. There's less to go wrong with SENNEBOGEN machines. They're easier to service and to troubleshoot. And they're simple to operate, too – their joystick control gives operators a familiar work environment, without the lengthy training time required for rope cranes. They simply more move material faster!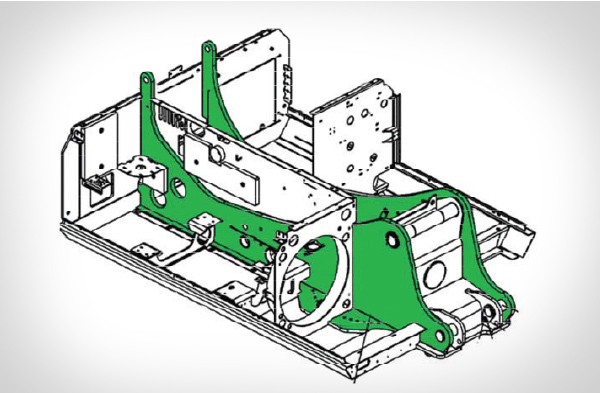 The upper chassis of our material handlers is built around a one-piece center frame that simplifies assembly and allows a longitudinal engine mount for easier service access and natural flow-through cooling.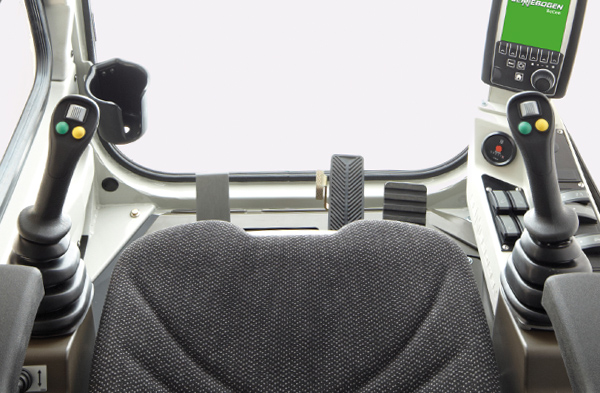 With familiar, intuitive joystick steering, new SENNEBOGEN operators can quickly learn to achieve optimum loading cycles while ensuring maximum safety for jobsite crews and equipment.