Why SENNEBOGEN: Safety
Jobsite Safety Is Not Optional!
An investment in SENNEBOGEN equipment is an investment in the health and productivity of your people.
SENNEBOGEN has been leading the industry in downtime prevention for years, setting the pace for ease of access, 360o visibility, and ground-to-cab guarding.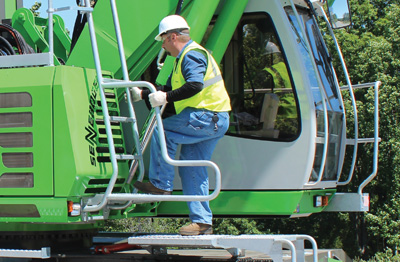 Wide steps and handrails on ladders allow continuous 3-point contact for access to the upper carriage.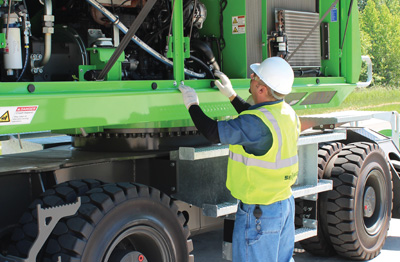 All daily service is completed at ground level, with the longitudinally mounted engine allowing easy access to all maintenance points.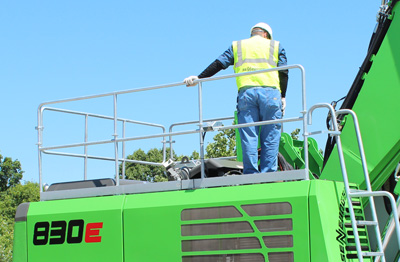 Full guarding on upper deck protects technicians during maintenance inspections and repairs.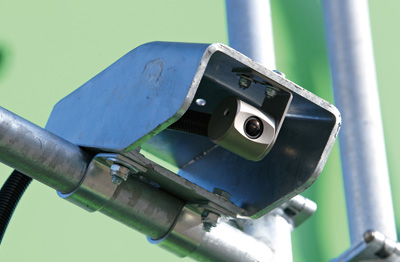 Only SENNEBOGEN provides both a right-view and rear-view camera as standard equipment to provide operators with a view past the boom.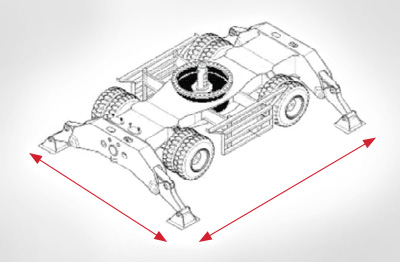 A square footprint with centered swing gear minimizes risk by maintaining the same lift capacity through 360° of rotation.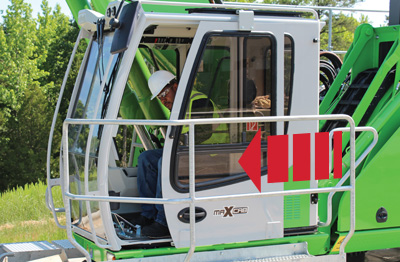 A sliding door, catwalk and handrail give the maXCab the safest entry and exit in the industry.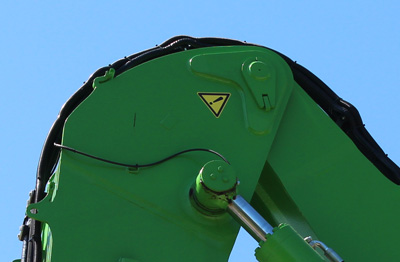 Limit switches on the boom and stick cylinders cushion rod movement and prevent hanging attachments from colliding with the cab.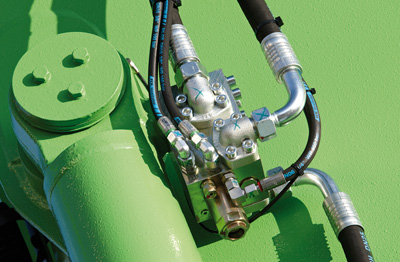 Safety check valves protect operators from falling equipment in the event of sudden pressure losses due to a breaking hose.