Why SENNEBOGEN: Flexibility
By building simply, SENNEBOGEN can build flexibly.
Our modular components adapt easily to individual requirements across multiple machine platforms. Intelligent hydraulics take the place of complex electronics. Machine structures are balanced and matched to the loads and stresses they will carry. Extensive use of industry-standard parts and fittings reduce engineering costs, as well as service parts inventories.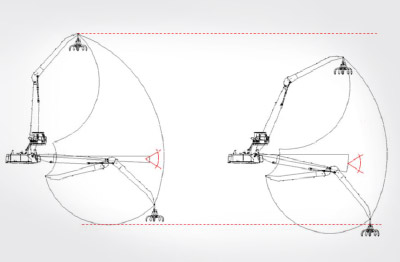 Alternate pin points easily adapt SENNEBOGEN's boom position for high lifting or below-grade operations.
Material handlers are available with a range of ## standard boom configurations with operating reach from 30 ft. (9 m) to 90 ft. (27 m)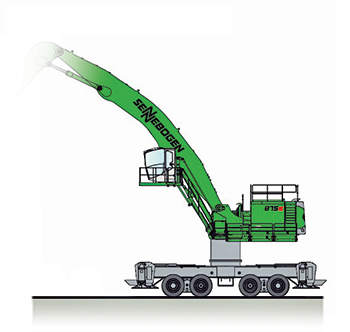 Wheeled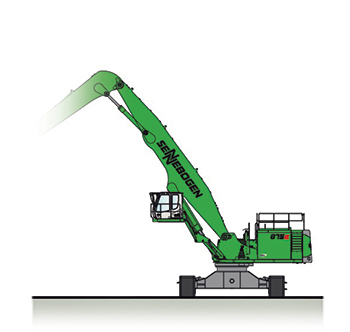 Crawler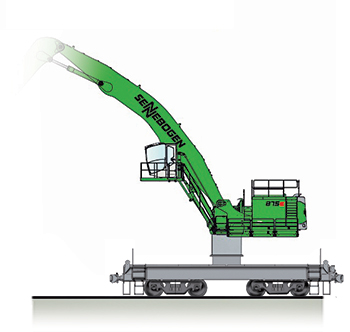 Railway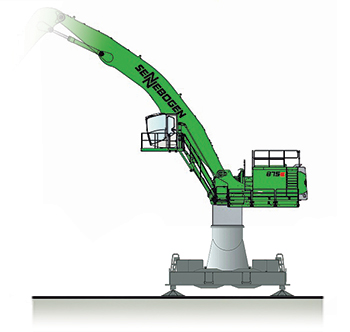 Stationary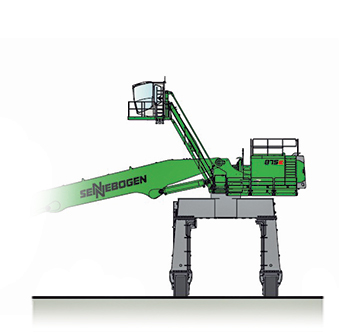 Crawler Gantry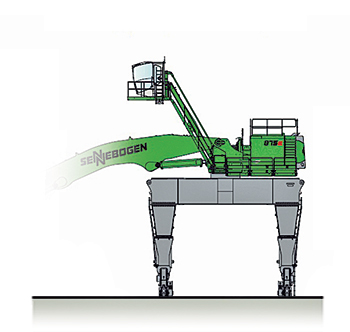 Railway Gantry
SENNEBOGEN's modular machine design allows simple adaptation of each model to all types of custom mobile and stationary platforms without re-engineering.