Service & Repair Parts for SENNEBOGEN Material Handlers
From major components to routine service parts, our 100,000 sq. ft. warehouse and head office in Stanley, NC maintains the largest inventory of material handler parts anywhere in the Americas. We maintain stocks of every part for every model and type of SENNEBOGEN machine currently in service, with a record of 98% order fulfillment within 24 hours.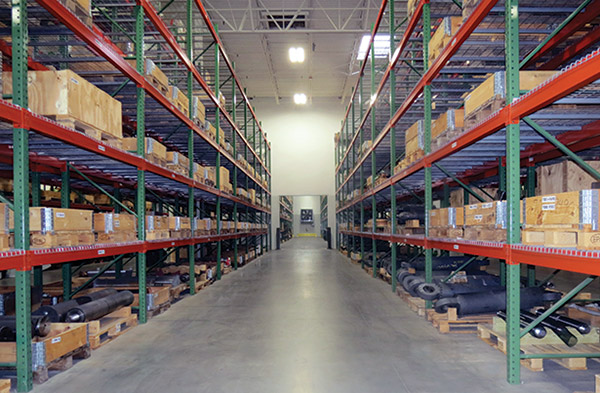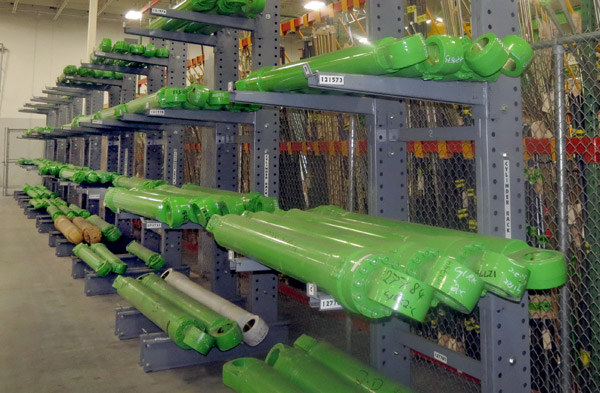 We also work closely with SENNEBOGEN distributors to keep the most commonly required service and wear parts in stock for their customers' fleets.
SENNEBOGEN engineering relies extensively on industry-standard parts for engines, hydraulics and electrical systems. Common service parts can be found easily and affordably through local industrial supply sources.
"Smart Parts"
SENNEBOGEN offers two lines of pre-packaged parts kits to simplify ordering and stocking and to streamline service calls. UPtime Kits and Preventive Maintenance Kits are all packaged to match your specific machine model and series.
1 part number to order
Save time sorting loose parts
Ideal for stocking service trucks
Save costs on common service parts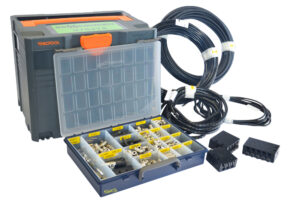 Each kit combines all the parts and materials required to complete a type of specific maintenance task. Delivered in custom organizers, pre-sorted for easy identification. Our growing list of UPtime kits currently includes:
Hydraulic service
Electrical Service
Autolube Service
A/C Service
O-Ring Kits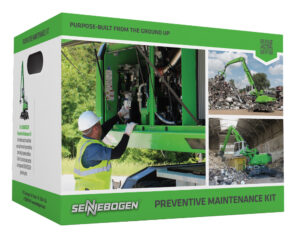 PM Kits start with a checklist of service parts specified by the factory for each scheduled service interval for your machine model and engine. Eliminate costly picking time to prepare for each service call – simply pull today's PM Kit from the shelf! Available now 250-hour, 500-hour, 1,000-hour, and 2,000-hour intervals