SENNEBOGEN Names Roman S.A. As Material Handling Equipment Specialist In Uruguay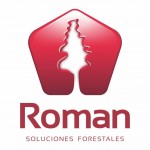 Stanley, NC, USA – One of South America's leading specialists in forestry equipment has been named to represent the full line of SENNEBOGEN purpose-built material handlers in Uruguay.
Constantino Lannes, President of SENNEBOGEN LLC, welcomed ROMAN Soluciones Forestales, based in Montevideo, Uruguay, to his firm's growing network of distributors. According to SENNEBOGEN's Regional Sales Manager in the territory, Ted Graser, ROMAN S.A. is well prepared to support customers in Uruguay's logging industry, as well as those involved with scrap, waste, recycling and port activities.
Alberto J. Voulminot is the President of ROMAN S.A. He notes that his firm has established a strong reputation for expertise in forestry and processing equipment through its support to additional leading OEM brands including Komatsu, Morbark and Boxer Equipment. "We are very focused on the needs of our customers for dependable service and equipment advice," says Voulminot. "This is why we invested and continue to invest in training for our people through the CRECER Training Center. Taking on the SENNEBOGEN line is just a further demonstration of our commitment to delivering the best material handling solutions for the Uruguayan industry."
About SENNEBOGEN
SENNEBOGEN has been a leading name in the global material handling industry for over 65 years. Based in Stanley, North Carolina, within the greater Charlotte region, SENNEBOGEN LLC offers a complete range of purpose-built machines to suit virtually any material handling application. Established in America in the year 2000, SENNEBOGEN LLC has quickly become a leading provider of specialized equipment solutions for recycling and scrap metal yards, demolition, barge and port operations, log-handling, transfer stations, waste facilities and the tree care industry from coast to coast. A growing network of distributors supports SENNEBOGEN LLC sales and service across the Americas, ensuring the highest standard of professional machine support and parts availability.
For more information on the full line of SENNEBOGEN green line material handlers, contact:
SENNEBOGEN LLC
1957 Sennebogen Trail
Stanley, NC 28164
Tel: (704) 347-4910 or fax (704) 347-8894
E-mail: sales@sennebogenllc.com