The Top Pick For Pick & Pick Carry
The SENNEBOGEN 735 sets the pace for pick & carry operations, purpose-built to move wood with minimal maneuvering effort along direct travel paths. The 735 M-HD easily negotiates its way between tight rows of stacked logs. With a 40 ft. (12 m) reach, it is able to pick loads quickly and safely.
Agile all-wheel steering
Travels aisles just 12 ft. (3.6 m) wide
Allows 25% less space between rows
50% higher stacking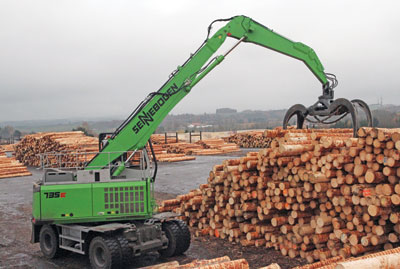 More Throughput
With its ample power and a stable platform, the 735 is able to pick loads up to 20 t and carry them safely at optimum speeds.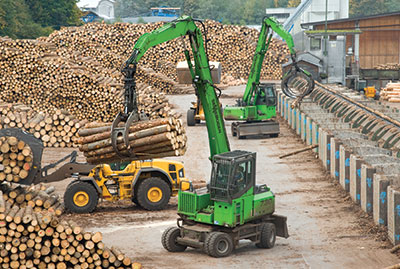 Wide-Stance Stability
A 186 kW diesel engine and wide-stance undercarriage lets the 735 cover ground in wood yards at forward and reverse speeds up to 12 mph.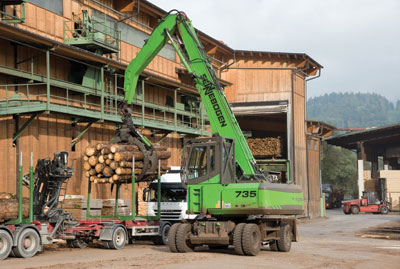 Compact Mobility
With all-wheel drive and two-axle steering, SENNEBOGEN pick & carry machines are specially designed to move wood efficiently through narrow lanes at mills and log yards.